Dmitry Khrenov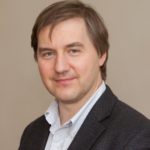 Social psychologist, graduated from the psychology faculty of Lomonosov Moscow State University. Author of unique technique and presenter of the training course "Identifying lies during an interview." Developer of ONTARGET.
From 1995 to 2001 consulted individually candidates for elective state positions of different levels.
Over the past 15 years has specialized in the appraisal and development of senior management and devised personnel assessment methodologies.