About us
We are a team of passionate professionals specializing in the assessment of human potential and development of leadership competencies. We help companies increase the personnel effectiveness on all management levels. Our solutions being based on the results of global and russian researches in social psychology, organizational psychology and psychometrics; are proven to be effective by long-term experience of world market leaders.
The long list of the services we provide might be presented in three key areas:
Discover talent
Prevent risks
Transfer technology
Detech was established in 2004 to introduce international personnel assessment and development practices to Russia and CIS countries. At present Detech is the exclusive representative of international partners — global leaders in assessment and personnel, talent management and discovery of the personality potential of managers and specialists. We also work closely with our partners. Detech tailors foreign assessment methodologies to the needs of the Russian and CIS markets and also develops proprietary methods based on its own independent research.
Detech clients include the largest Russian and international companies.
The Detech Group includes also the following companies: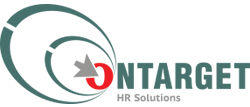 — a developer of psychometric personnel assessment methods, and

 — the online professional testing and motivation questionnaires for individual use.
Mission
We believe that an organization is only truly successful if it offers an environment where successful and contented people work. We help people to acquire happiness through discovering of their abilities and find ways to unleash their full personal potential in the work place. We help organizations to increase their efficiency revealing employees' personal potential and developing their talents.
Values
Expertise
We are experts in the assessment of human potential. There is one key difference between an expert and dilettante: the expert is able to predict results and foresee the consequences of the adoption of different decisions. We only recognize a highly professional and technological approach in everything that we do. The solutions that we offer to clients are based on experience that we have accumulated over many years, as well as on the experience of our foreign partners and also the results of the research that we conduct on a regular basis to increase the reliability of our methods.
Honesty
We are always honest with our clients. We only propose solutions and services that will have the desired result and are economically justified. We always propose the most cost-effective solutions as and where possible. We do out utmost to ensure that investments in the personnel of our clients yield the maximum return.
Reliability
Our activities imply mandatory adherence to the rules of ethics and strict compliance with confidentiality terms in respect of our clients and partners. We assume liability for the advice that we give to our clients and always discharge the obligations that we assume, arising from the terms and conditions of a contract to oral promises issued to people with whom we communicate formally or informally.
Quality
We maintain professional standards of quality in everything that we do. The assessment tools delivered to clients by Detech guarantee the high accuracy and reliability of the results. The development tools devised by Detech enable people and organizations to progress when it comes to mastering new skills and knowledge and becoming more effective in the attainment of goals. All the materials, where you find the Detech logo, have been crafted with care, are structured and are practical for browsing and use by our clients, colleagues and partners.